How Web Accessibility and SEO Crossover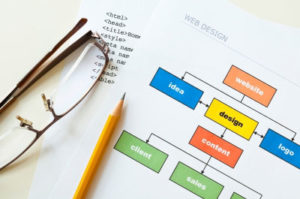 Ever consider the natural link between accessibility and SEO? What if I mentioned that £17Bn worth of online commerce was the measure of that impact? Interested now? Thought so!
Here are just a few of stats to demonstrate the value connecting your SEO strategy with accessibility best practice:
* 13.9 million people in the UK live with disability, according to Scope.
* Retail web businesses are losing £17 billion a year by ignoring accessibility needs, known as the 'Click-Away Pound'.
* The 'Purple Pound' is the combined spending power of disabled people and their families, worth £249 billion a year to the UK economy.
In a recent article for iAdControl.com, consultant Farzana Irani makes a compelling case for why inclusive SEO practice matters. She then walks readers through some of the most high-value, yet practical, steps brands can take to improve their web development processes. Lastly she closes with an extensive set of web accessibility resources.
According to Irani, web accessibility and SEO improvements enables:
- People with disabilities can cohesively navigate through your content, which means you are:
-- designing for inclusivity and reaching a wider audience
-- gradually meeting Web Content Accessibility Guidelines (WCAG).
- Potentially adhering Accessibility Regulations, implemented in 2018.
- Search engines will rank your website position higher on search results.
- Tapping into the 'Click-Away Pound' online retail sales.
- Addressing Corporate Social Responsibility.
Further she writes, "Website development is a formidable wedlock between all types of web users and search engines.
So let's relay the crossover between website accessibility and SEO..."
Source: iAdControl
READ MORE